Why Wheel Alignment Repair in Watertown, MA?
A proper wheel alignment is very important for any type of vehicle. If you love your car or other vehicles, we recommend a proper maintenance with continuous check at the proper intervals. Without a proper and straight alignment your vehicles are not able to move properly. You can't drive it with uncluttered steering or proper focus on the road. Here at Belmont Auto Center, you can get all repair solution when you find that your vehicle is due for a wheel alignment repair in Watertown and nearby areas such a Belmont and Cambridge, MA.
Which Repair Shop Provides the Best Wheel Alignment service?
You can find many auto repair shops in Watertown and Belmont but we are always ahead with the latest auto mechanic tools and technology. We also understand the value of your time so provide quick alignment fixes. We use state-of-the-art alignment equipment that allows us to set your wheel alignment accurately and quickly.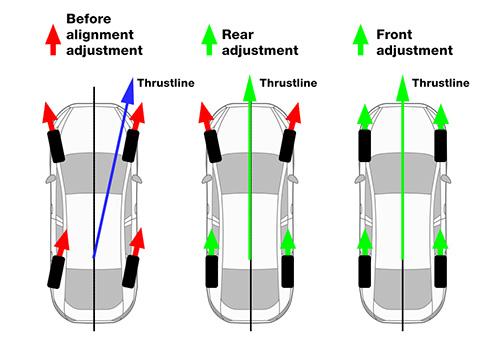 Other Related Services
For over 30 years, Belmont Auto Center has been providing all auto repair solutions. Our ASE certified mechanics help you balance your other routine tire maintenance such as tire rotation and running smoothly and prevent premature wear and tear of your tires. Luckily, we are running this family owned business and always welcome every walk-in customer for wheel alignment repair in Watertown, MA.
How often do you need to fix a wheel alignment?
You will get the top-notch car repair service and we try to make every customer leave satisfied from our shop. According to our experienced team of technicians we recommend to inspect your car for wheel alignment in every 22,000 – 25-000 miles or after every 24 months. You can also try our factory scheduled maintenance service to ensure that your car is in the trusted hands.
After doing a lot of discussion over several auto repair forums we have make a small list of some symptoms which can give you a direct or indirect notice for alignment fix for your car's wheel
• Not a straight run with untouched steering
• Feel any kind of vibration while driving on clean road
• un-aligned tire wear
• Squeaking tires
Hits: 732